Local achievements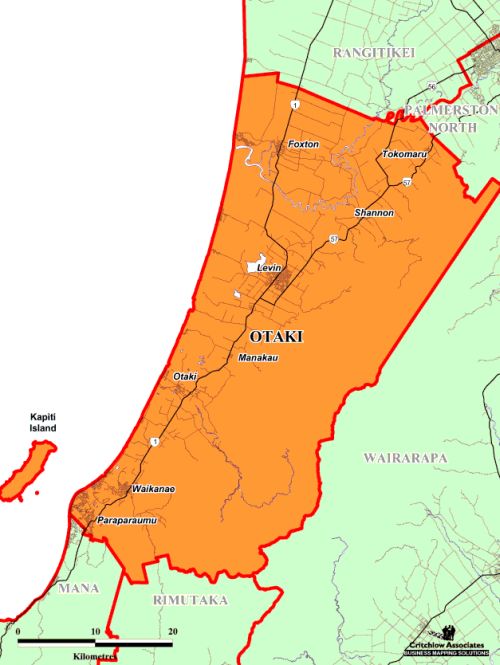 "The Otaki electorate has been one of the fastest growing regions in New Zealand, which is why developing our infrastructure is such an important issue.

"The last three years have seen some hugely exciting projects underway, with the National Government investing billions of dollars into road, rail, and broadband along with a new school and more police.

"I'm proud to be the local MP and part of a Government which is delivering such huge local gains. Finally we are getting the investment we deserve after years of neglect.

"I'm determined to maximise the benefits for our local communities from this work. Here are some of the local highlights."

-Nathan Guy


Levin to Wellington Airport Road of National Significance
This is a $2 billion investment into upgrading the existing SH1, including Transmission Gully and the Kapiti expressway.
It will mean quicker, safer journeys and a real boost to the economy. It will help connect us with Wellington, and eventually Levin will be just an hour's drive from the Wellington CBD.
Transmission Gully
After years of talk and delays, the National Government has agreed to build TMG and a Board of Inquiry has given it a green light.
This will take a lot of traffic off the existing SH1, and the Christchurch earthquakes have shown us just how important it is to have a second route in and out of Wellington.
New trains and services
New 'Matangi' trains have started on the Kapiti line. Services have been extended to Waikanae, and we have double-tracking and electrification. This is the result of a $383 million investment into better passenger services for the Wellington region.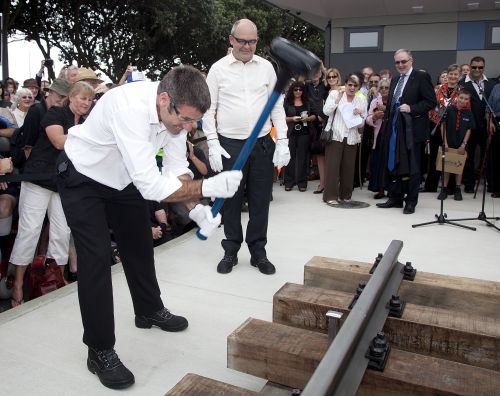 New school for Waikanae
A new Primary School has been designated for Waikanae, catering for 400 students and including an early childhood education school. This is recognition of how popular Waikanae and the Kapiti Coast are for raising a family. Construction will begin when local school rolls are close to full.
Teen Parent Unit for Levin
The Government is funding a new Teen Parent Unit and Early Childhood Centre at Waiopehu College in Levin, to support teen parents in staying at school. Construction is likely to begin this year.

More police in Levin
Extra police officers have started in Levin, giving them a great presence in our community.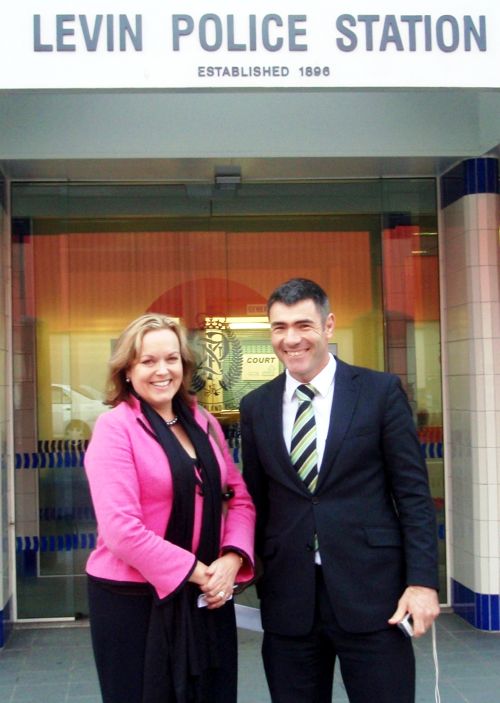 More funding for Paramedics
After-hours paramedics services have been doing a great job, treating patients at home and avoiding stressful and unnecessary trips to the hospital.
The Government has confirmed another $230,000 of funding for Wellington Free Ambulance in Kapiti, and $700,000 for St Johns in Horowhenua.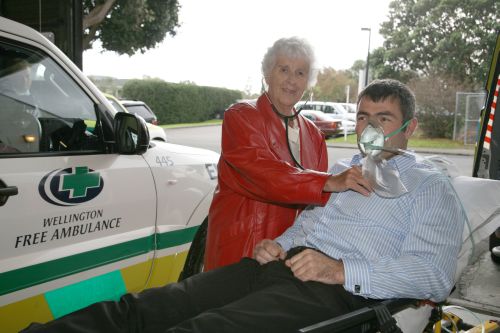 Ultrafast Broadband
The roll out of ultra fast broadband (UFB) in the Wellington region is now underway, and will be a massive economic and social boost. This will connect us with the world and have a major impact on education, business and medical treatment.

Foxton home insulation
'Warm Up Foxton' is a unique project which aims to insulate nearly every home in Foxton.
Under the programme, low-income homes can be insulated at no cost to the home-owner and up to 70% in funding is available for all other eligible homes.
The project is being led by Autex NZ with financial support from the Government and the total project cost is estimated to be $5.5 million. The offer ends in March this year and around half of the 1100 eligible homes in Foxton have already signed up.

Clean drinking water for Shannon
$2.1 million in Government funding has been confirmed to upgrade Shannon's water supply.
Preliminary design work is under way and construction is due to start soon. The town's drinking water standard will be upgraded from E grade to A grade.